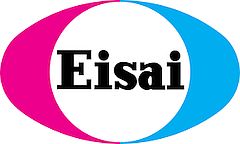 TOKYO, Mar 2, 2023 – (JCN Newswire via SEAPRWire.com) – Biogen Japan Ltd. and Eisai Co., Ltd. announced today the termination of the co-promotion agreement that has been in place since January 2018 for Biogen Japan's multiple sclerosis (MS) treatments TECFIDERA (dimethyl fumarate), TYSABRI (natalizumab, genetic recombinant) and AVONEX (interferon beta 1a, genetic recombinant) in Japan as of March 31, 2023.
The two companies have been jointly engaged in promotional activities for MS treatments in Japan. However, since a certain objective has been achieved regarding penetration of the products into the Japanese market, the two companies decided to terminate this co-promotion agreement. As a result, Biogen Japan will have full responsibility for all operations related to the products after a transition period between the two companies. Upon termination of this agreement, Biogen will pay Eisai 31 million USD.
The termination of this co-promotion agreement does not impact any of the other agreements between Biogen and Eisai.
For more information, visit www.eisai.com/news/2023/news202315.html.
Contacts:
Biogen Japan Ltd.
MEDIA CONTACT:
Public Relations & CSR Department
MOB: +81-(0)70-1501-4315
TEL: +81-(0)3-3275-1745
Eisai Co., Ltd.
MEDIA CONTACT:
Public Relations Department
TEL: +81-(0)3-3817-5120
Copyright 2023 JCN Newswire. All rights reserved. (via SEAPRWire)